Margaret Atwood joins teenagers in Salford to talk resistance and activism
Stories from Creative Responsibility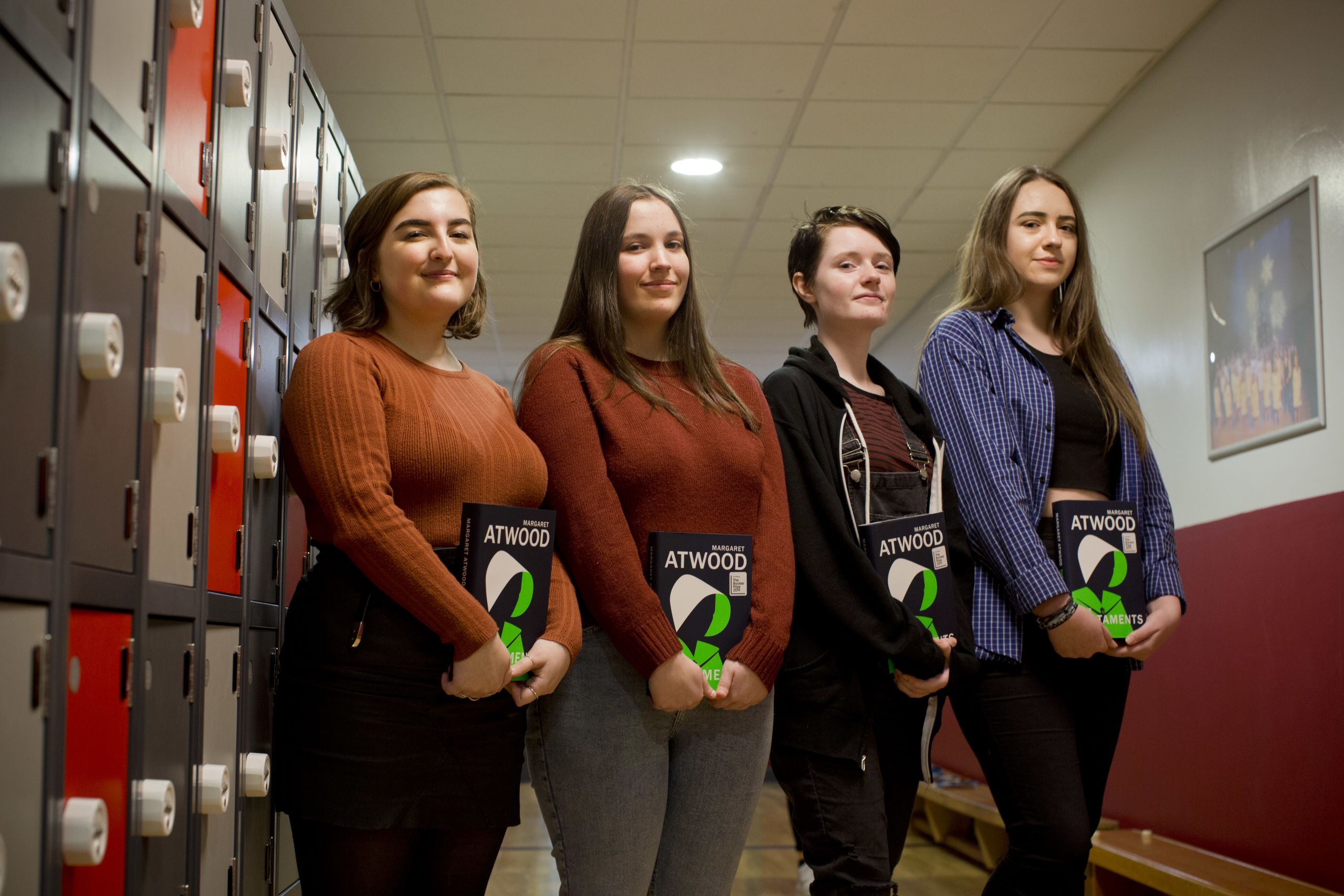 We launched Penguin Talks to take some of the world's leading thinkers and writers into schools to talk to young people about the issues they care about. Prompting discussion and encouraging debate, each talk gives students the space and confidence to ask questions, challenge perceptions and voice their opinion on some of the most pressing challenges facing today's society.
The free programme has now hosted thought-leaders from across the globe: from Michelle Obama – who talked to pupils at a North London secondary school on the power of education – to Yuval Noah Harari, author of the global phenomenon Sapiens, who teamed up with comedian Russell Brand to imagine the future of work and how the job market might evolve in the coming years.
Meanwhile, Stormzy talked to 300 students about finding – and using – your voice; whilst journalist Scarlett Curtis and Oscar-nominated actress Saoirse Ronan asked students at a school on Dublin on what feminism means to them.
Today's Penguin Talks event takes place in the assembly hall of Pendleton Sixth Form in Salford, Greater Manchester, in October 2019. The school has  just hosted two-time Booker Prize winner and author of The Handmaid's Tale and The Testaments, Margaret Atwood. Paired with activist and journalist Ash Sarkar, the two discussed resistance, activism and the legacy literature can have on society.
Students Sophie, Caoilinn, Caitlin and Charlotte gather in a classroom afterwards to discuss the experience.
"You wouldn't expect someone who's
this influential to come to your college
in the middle of Salford."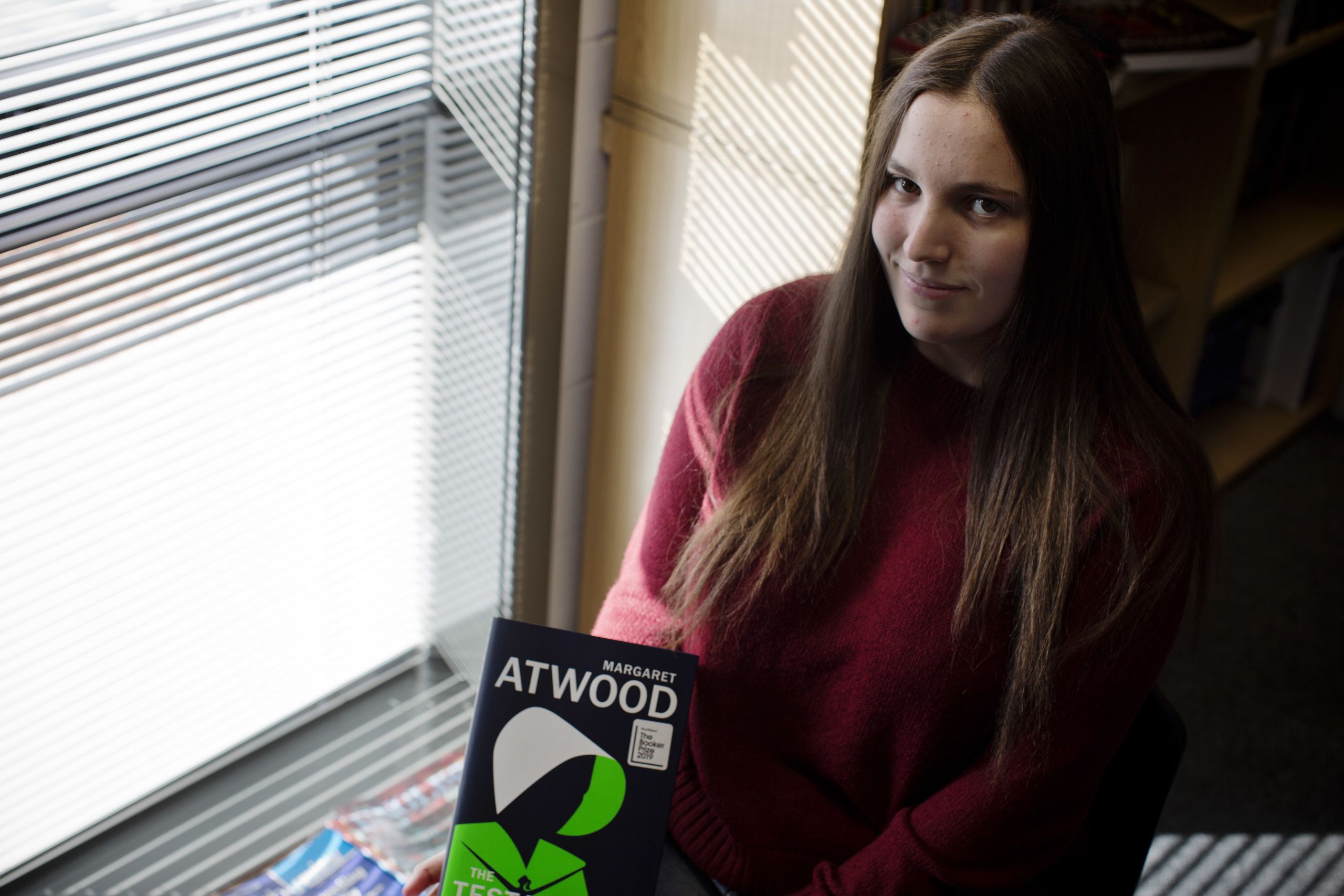 "No one believed me when I said Margaret Atwood was coming. I didn't believe it for ages myself until someone said it's definitely happening."
"It's a bit mind blowing because she's one of the most influential women of our time."
All four girls grew up in the Salford area, and are studying a mixture of English, History and Journalism. They are ambitious, talking excitedly through the plans of what's next for them: going to university and studying English Literature, writing books themselves and working in political journalism.
"

I learnt that if you want to write literature, you can't just write without reason. She spoke a lot about how she wanted a message in her book and it wasn't just 'a book' to become famous."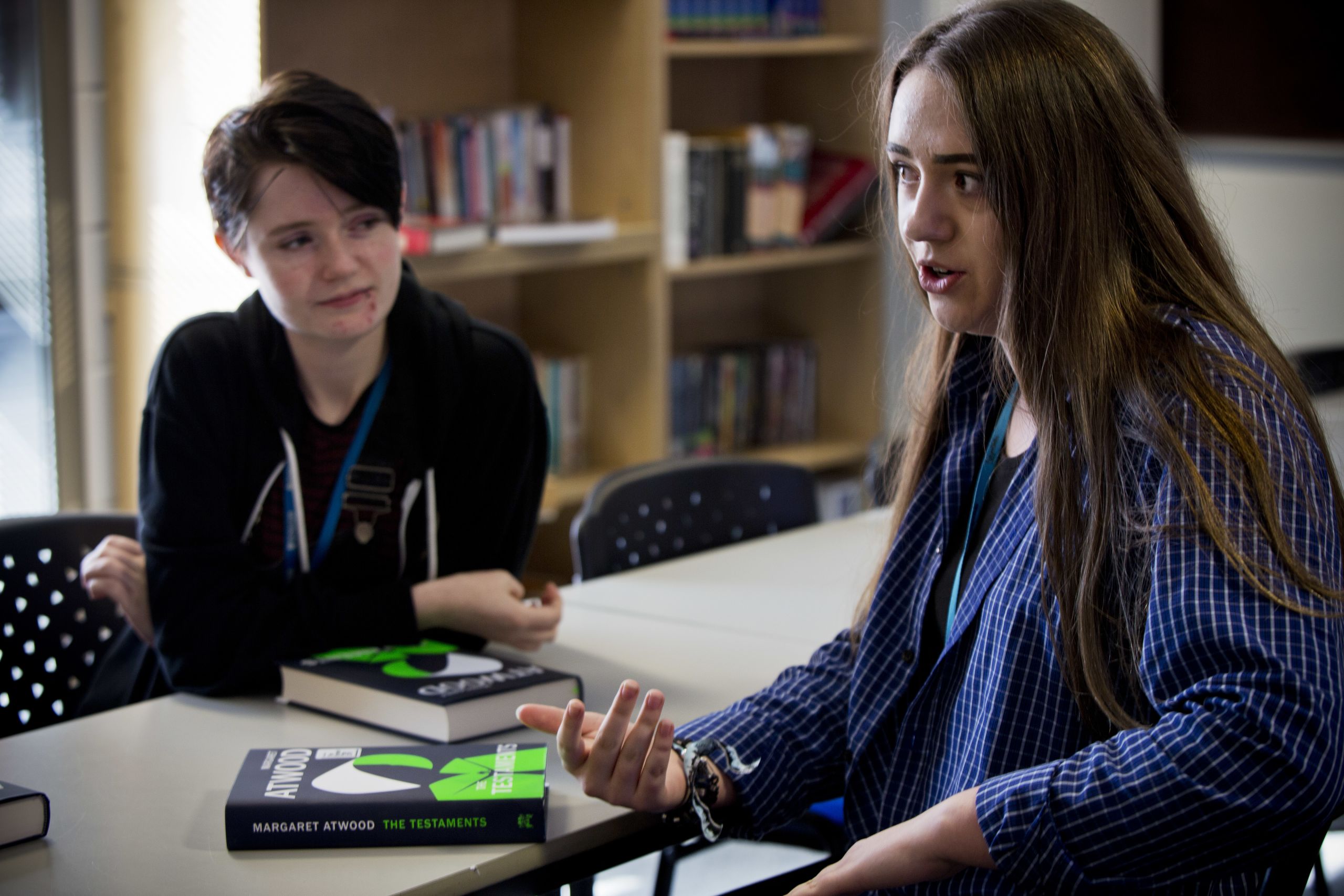 "She had something to say,
so she was going to say it."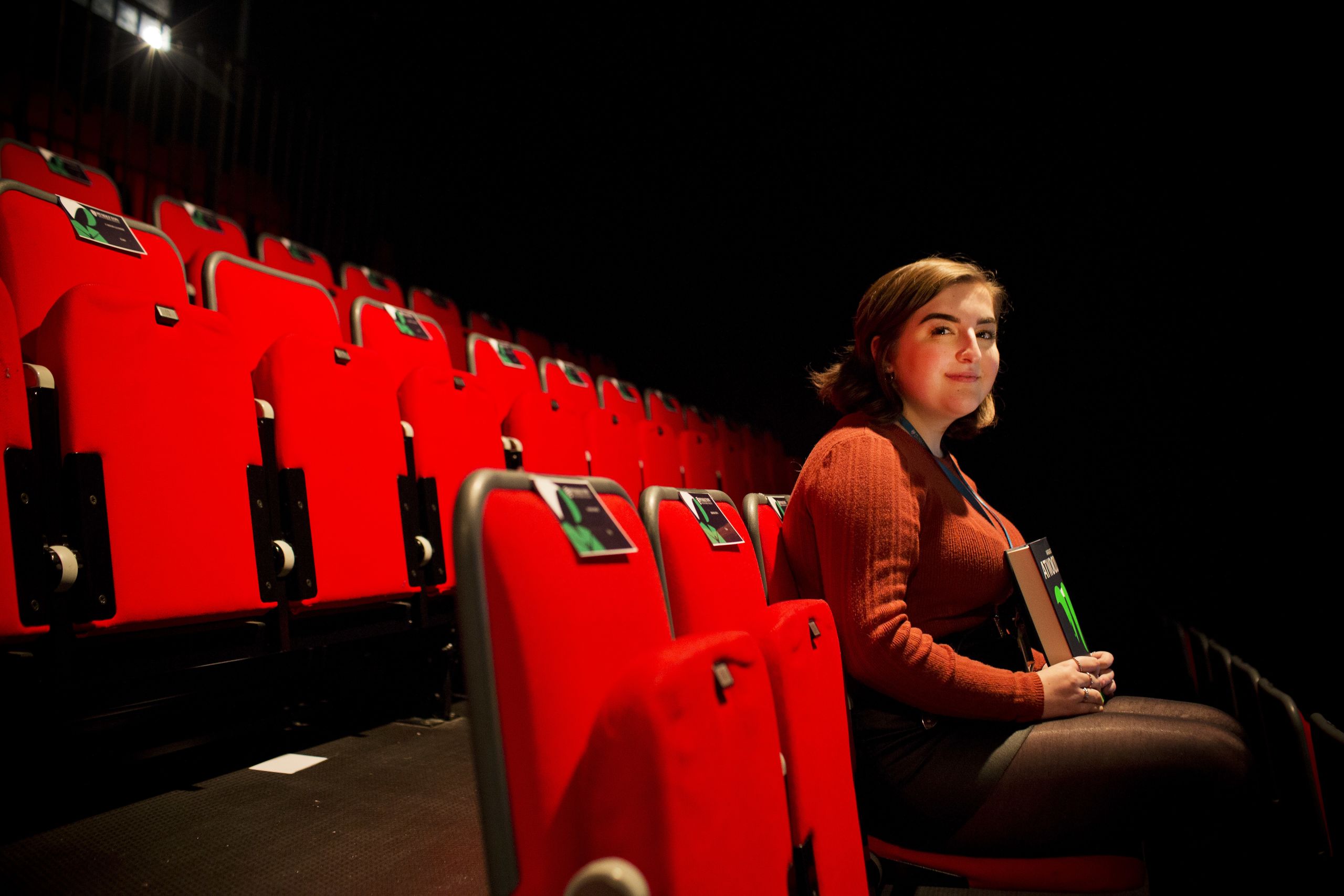 This year, the English Literature students at Pendleton Sixth Form are studying The Handmaid's Tale. Seeing how the core messages in the book are still reflected in today's world, the book blurs the lines for both the literature and journalism students. Sophie was shocked at the parallels: 'Initially, I read it before I realised I had to study it, and to be honest I didn't think that I would enjoy it as much as I would. I didn't realise that the themes would be so effective and so similar to what we're potentially seeing now.'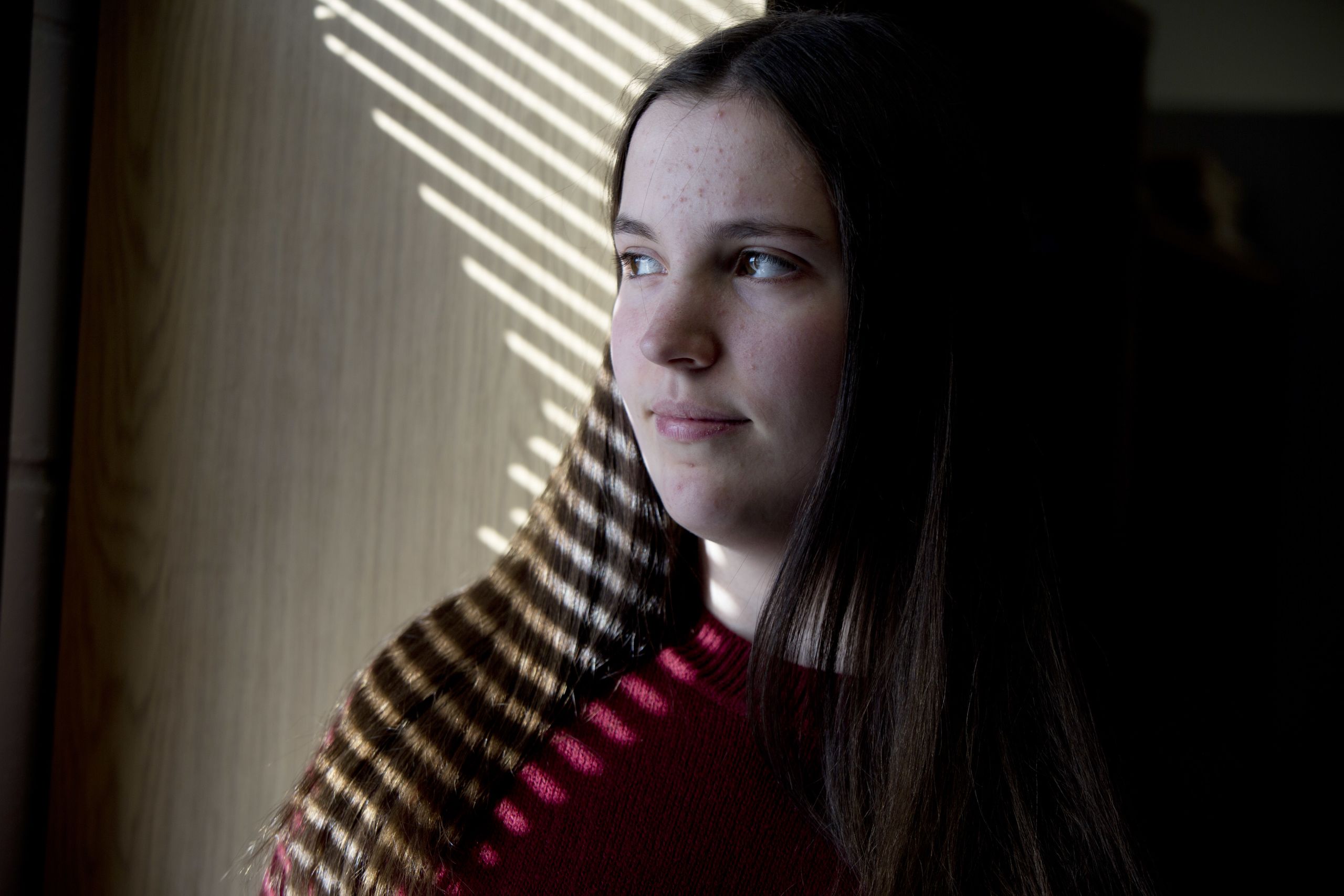 "The potential nature of the book
captures our society... because it shows what
it could be, but also what it is already."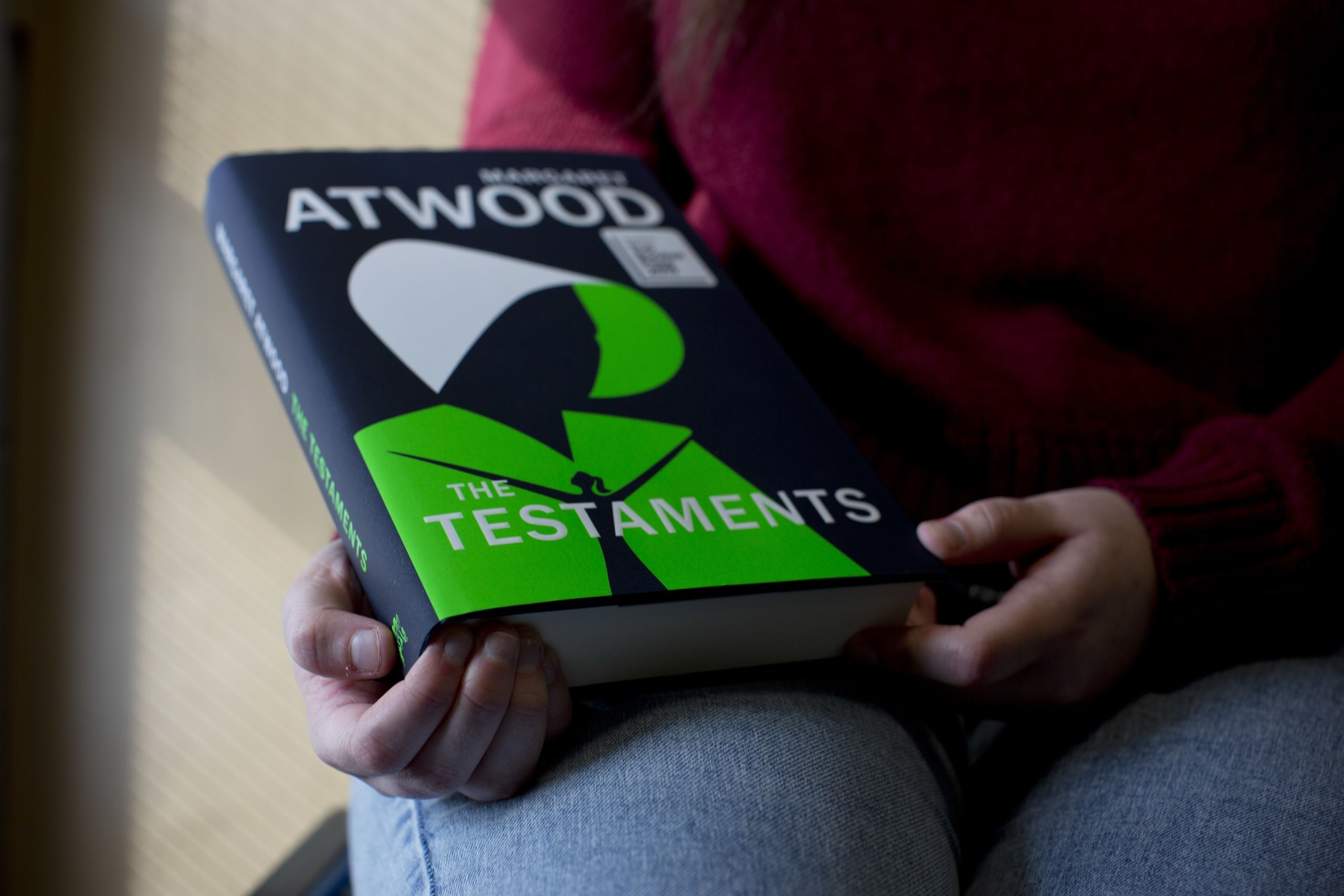 All four students are interested in feminism and female representation, and were all shocked when they realised they weren't originally meant to be studying any female authors.
'This is the first female author we've studied. And even then, this is a change – we were originally meant to be studying something else. We were asked by our teacher what we'd like, but if we hadn't we would be studying male writers.'
"There are still stereotypes
that people will place on you"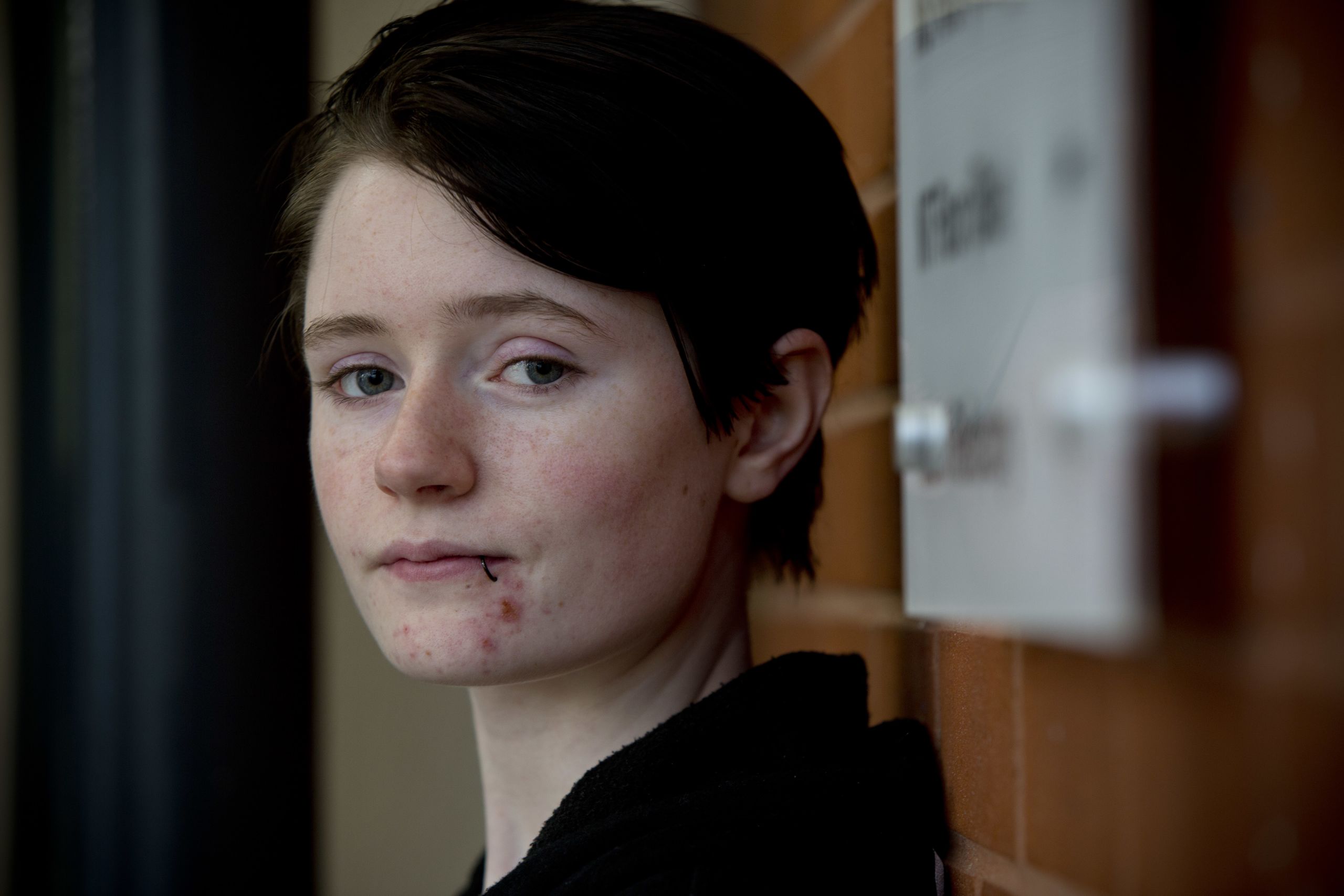 'I get a million and one stereotypes because I'm not the 'typical' type of girl. I'm not typically feminine, my interests aren't typically feminine. And yet there's still that push-back from people about being a girl – like going to university, you have to work so much harder to get to that place.'
Charlotte, who attends FutureSkills at MediaCity, is going into one of the most male-dominated workplaces – journalism –, and is adamant on being there in her own right: 'I don't want to be there just because it's a diversity quota, I want to be chosen because I'm the right person for the job and because I'm good at the job, not because they need to tick a box of needing a woman there.'
"I don't want to be a
tick on a checklist."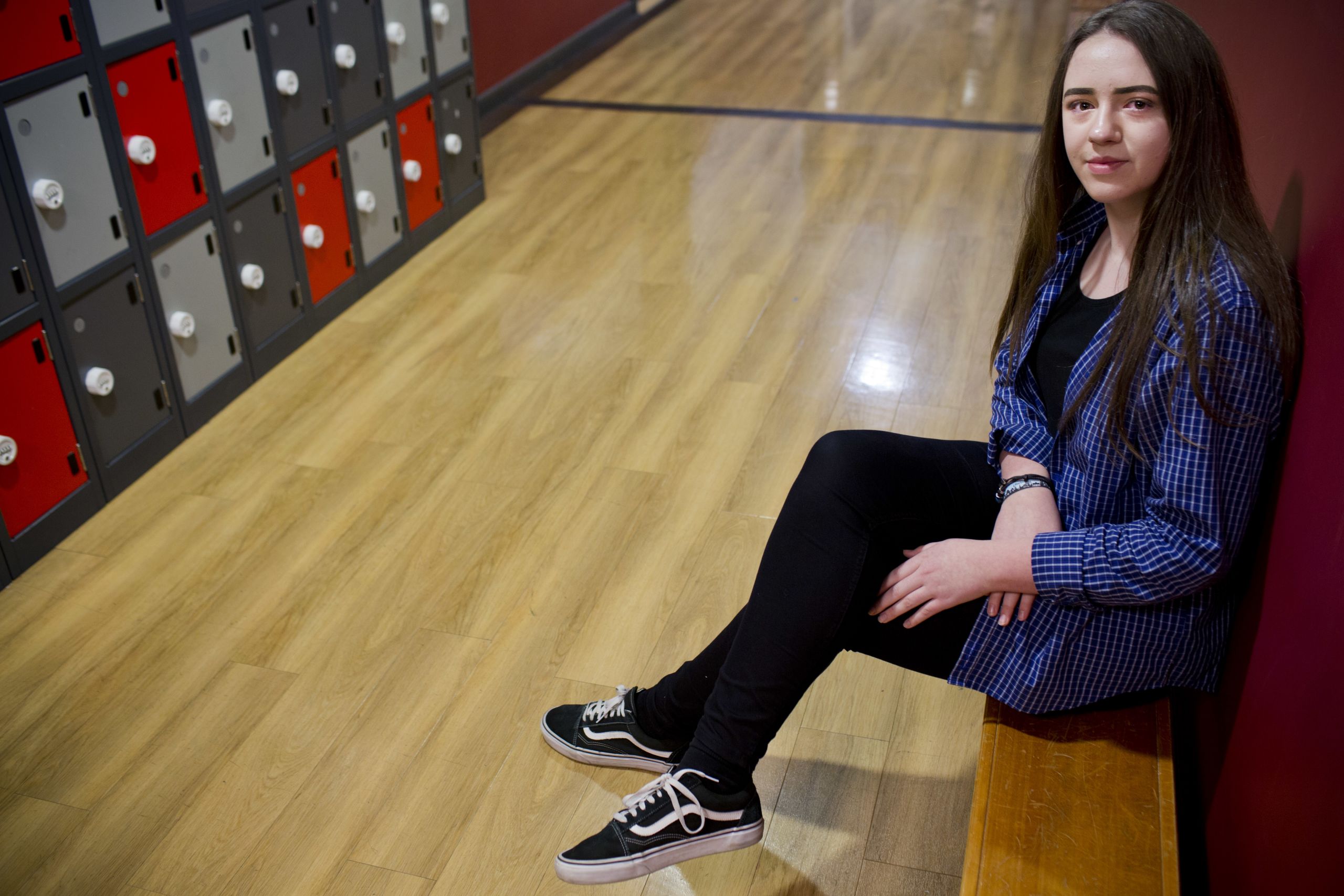 There are shouts of agreement from the rest of the girls:
'Yeah, I don't want to be the token woman.'
So, was it was inspiring to have a feminist activist in your school?
'Really inspiring. Even now with her fame, she's still active in everything. She'll still actively speak out on issues like climate change, feminism, trans rights. I was so happy when Margaret Atwood said the words "gender is not binary"! It was incredible to hear coming from a cis woman of an older generation. And hearing her talk about the issues in America with the leadership; she's just an inspiration'.