Transforming a school library into a hub of imagination and adventure
Stories from Creative Responsibility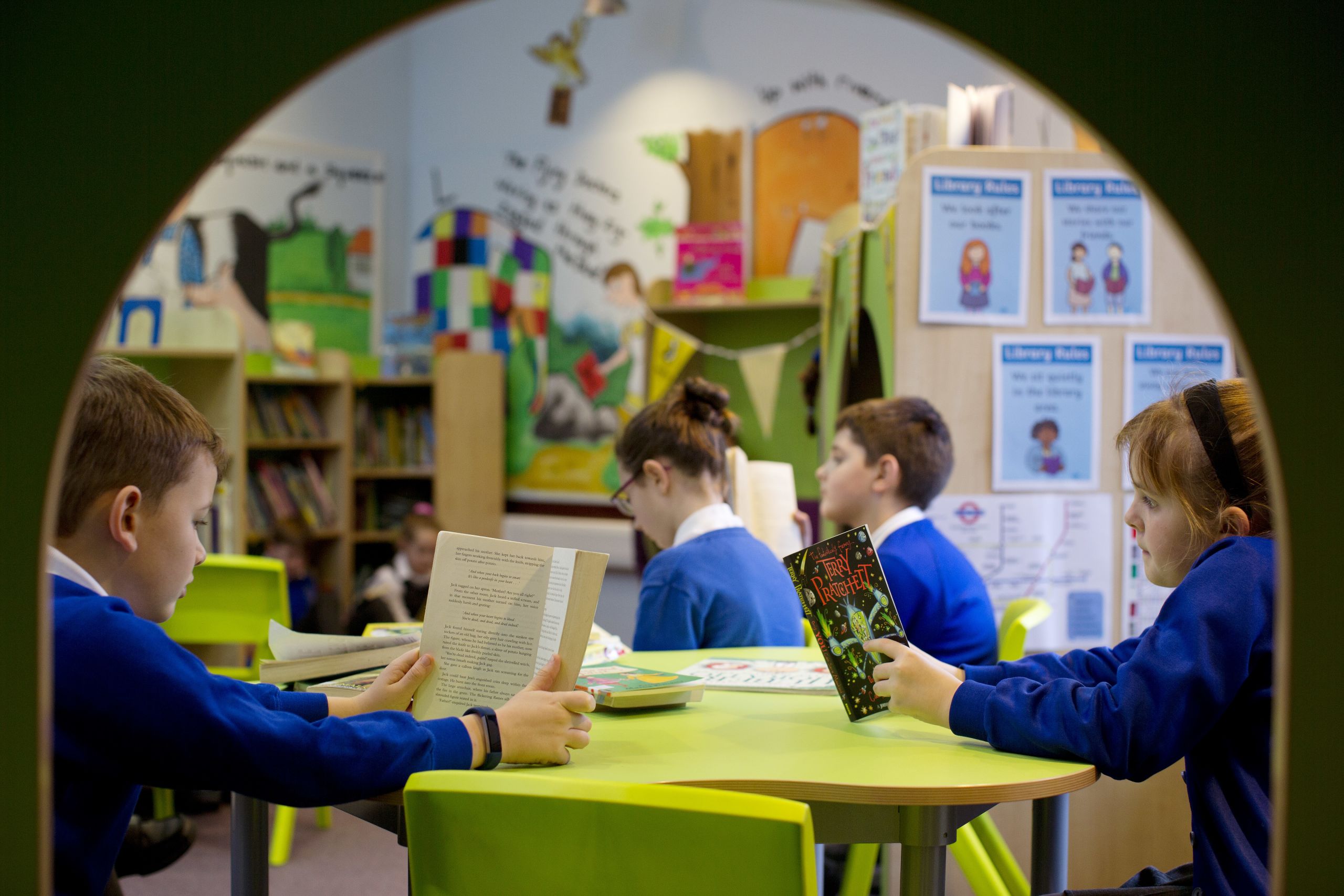 Not every child in the UK has access to books and stories.

Libraries are suffering from a chronic lack of investment – 53% of teachers say they don't have a library in their school. In partnership with the National Literacy Trust, we launched Puffin World of Stories in 2018.
The programme aimed to address two key challenges facing many primary schools up and down the country – lack of budget to buy new books, and lack of time or expertise among teaching staff to help bring books and reading to life.  
Reading for pleasure is proven to help improve academic progress, as well as mental wellbeing and empathy.
Now in 130 schools across the UK, Puffin World of Stories gives schools the tools they need to help transform their school into a hub of imagination and creativity.
Visiting Brinkley Grove Primary in Colchester, Essex, we spoke to Bronya, Deputy Headteacher, and Louise, teacher and librarian about their experiences of taking part in the programme.
"This space was kind of a room
that was nothing and everything,
a bit of a dumping ground."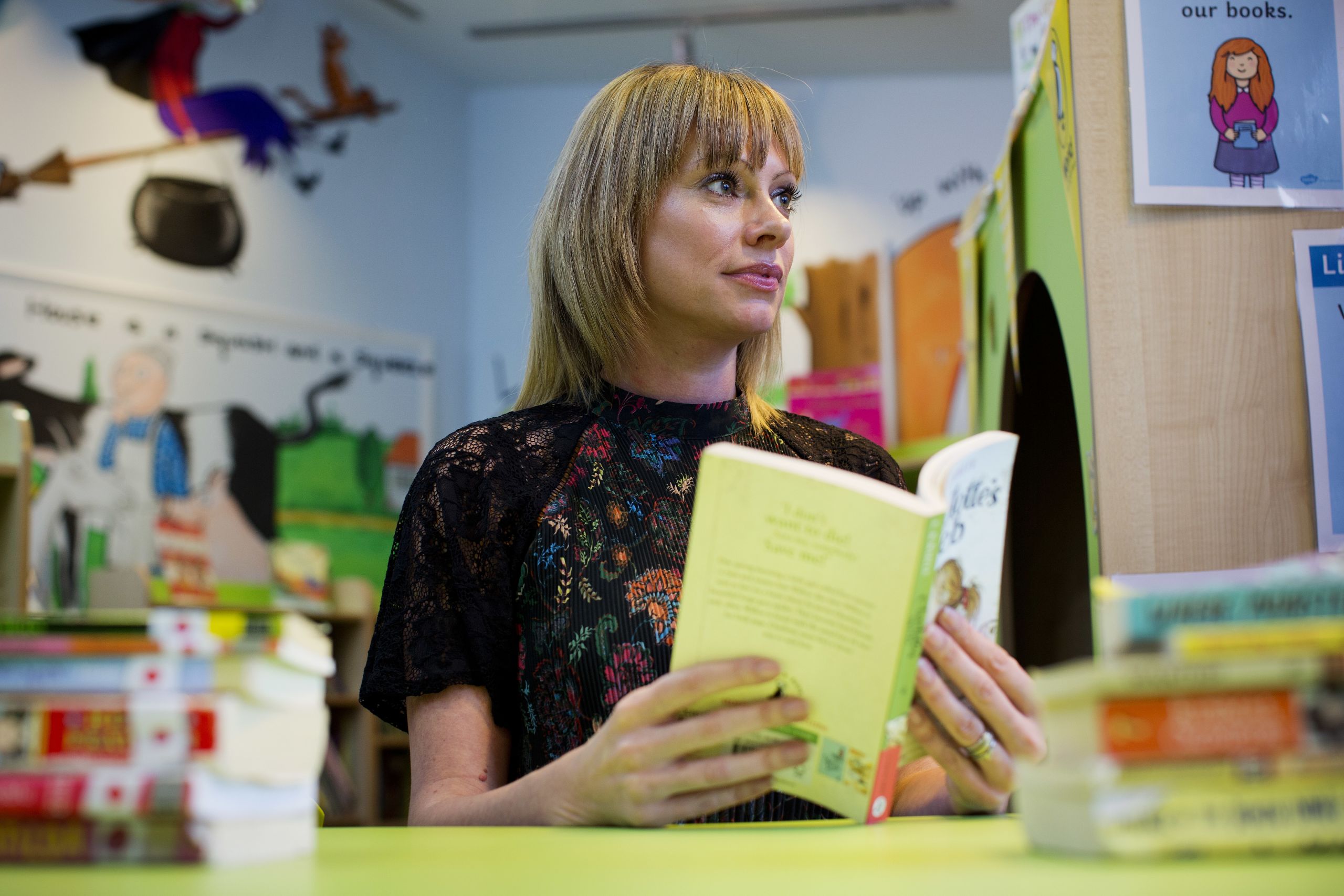 With local libraries closing down, many children are cut off from the only option available to reach books that they can take home to read.
'There are some children that come from quite poor backgrounds. So having access to lots of lovely, new books has meant a lot to them. They can't necessarily go to the library because it's in the town centre, which is about four miles away and a lot of our families don't have that provision. So having this here has made a big difference.'
The library at Brinkley Grove has transformed - not only giving the children access to hundreds of brand new books, but also transforming how teachers focus the school day around reading.
'Because we've got so much in terms of work load, reading for pleasure and sharing books was kind of slipping away, and we thought – we need to do something about this. We've done things like taking assemblies away so we can instead dedicate that time every day to read to the children.'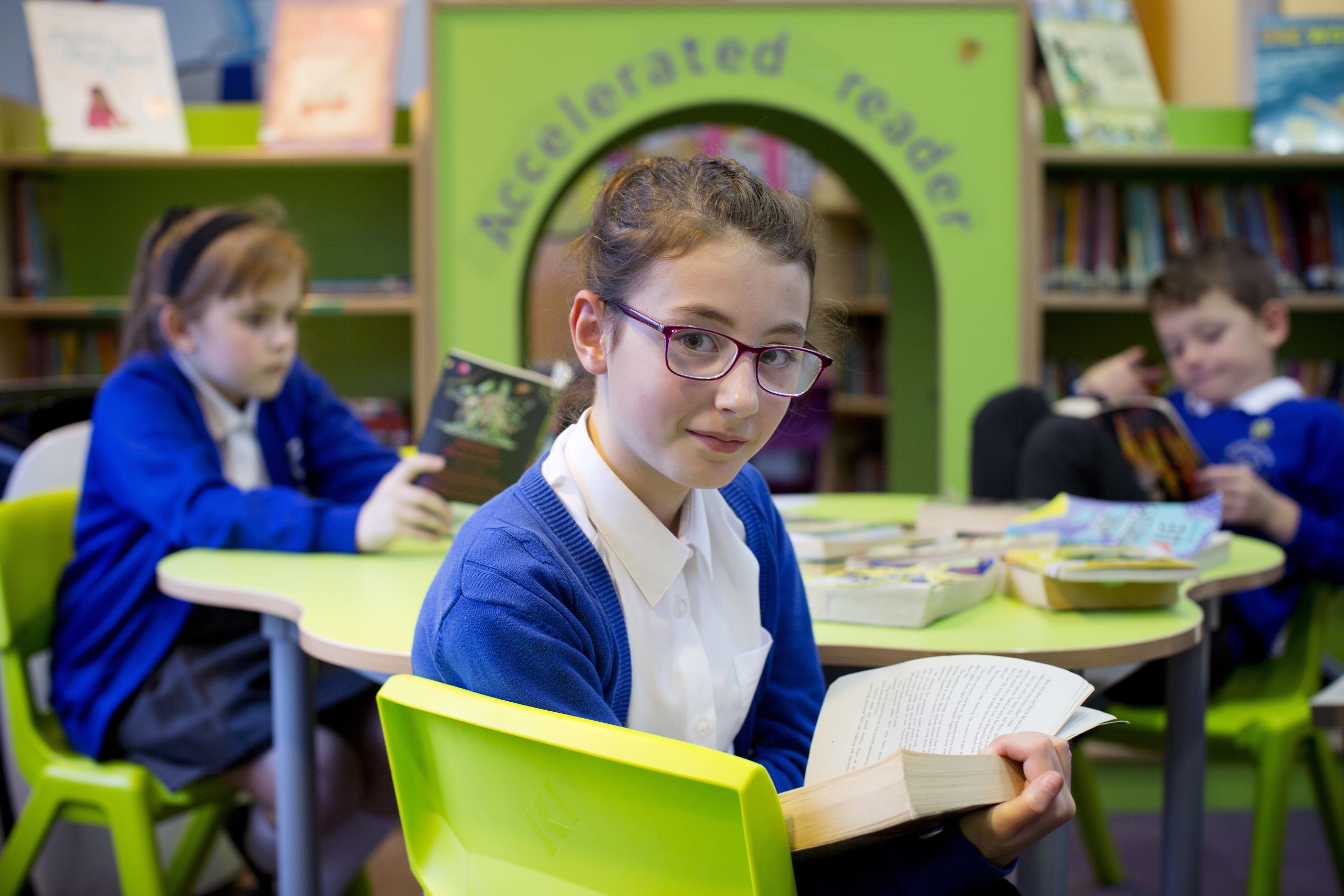 Along with 300 brand new books, Puffin World of Stories also offers participating schools a library of audiobook downloads and colourful resources and materials to help bring the space to life. Most importantly, a teacher from each school takes part in both online and face-to-face training delivered by the National Literacy Trust. This training helps equip each teacher with ideas, knowledge and tools they need to take back to their school to highlight the importance of reading for pleasure.
'Rather than us having to teach all the comprehension skills, on the course it was suddenly about reading for pleasure being just as big and just as important. The conversations we had on the course alongside other teachers was so illuminating. We realised things like, "how many children's books do you know now?", and "do your class recognise you as a reader?" It was so important to discuss and realise those things.'
"If you can get them hooked on
reading for pleasure early, then
their life chances are significantly
improved even if the odds are
stacked against them."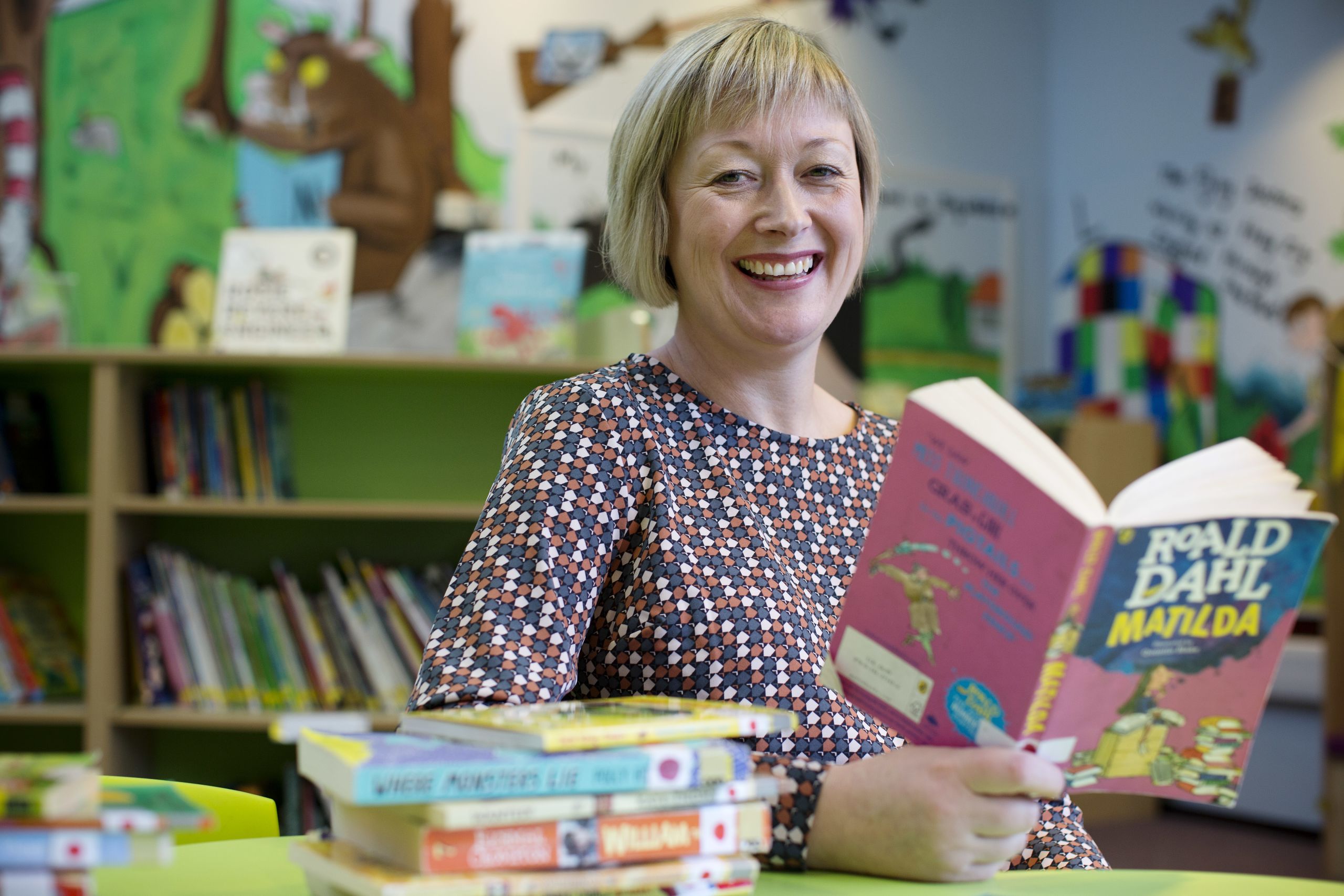 Reading is now integrated into the school day, with the library at the centre. Woven into lessons are reading initiatives that Bronya and Louise have started after attending the training: 'We're keeping things going in our reading journey. Initiatives like Read Around The World - the children had a 'passport' and if they read for 30 minutes they'd 'travelled' 100 miles. They had to reach all these cities to stamp their passport. It was a great challenge'
Brinkley Grove's library operates like your local library would – children can browse, read, as well as take books home. But with a difference – all of the librarians are pupils.
'The pupil librarians are a real range of academic ability, boys and girls. They love it – they're so proud to wear their badges. They tidy, organise, put everything on the computer system, make sure everything is labelled correctly. I can rely on them for anything.'
"I love the library because you can
read books at school but you can
also read them at home and it helps
you have the time to enjoy them."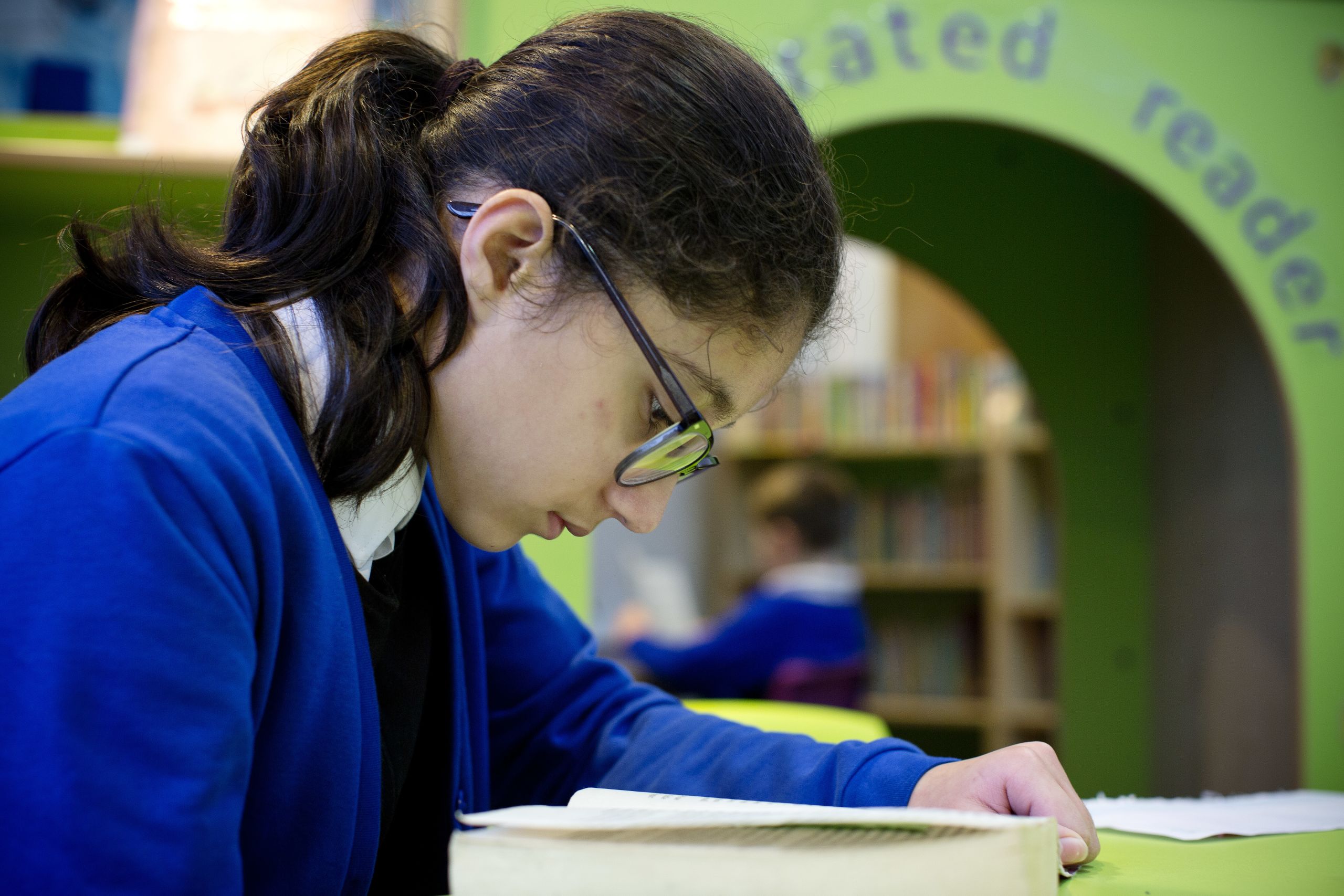 The biggest achievement? Truly embedding reading for pleasure into the whole school community's ethos and everyday.
"I've got a class of 30 in year five. There are some lively characters and yet, when I read to them they are just… silent. They just listen. Actively listen. When I finish there's a chorus of, 'Oh can't you just read a few more pages?' And I think, 'Yes. We did it.'"