WriteNow made me an author
Stories from Creative Responsibility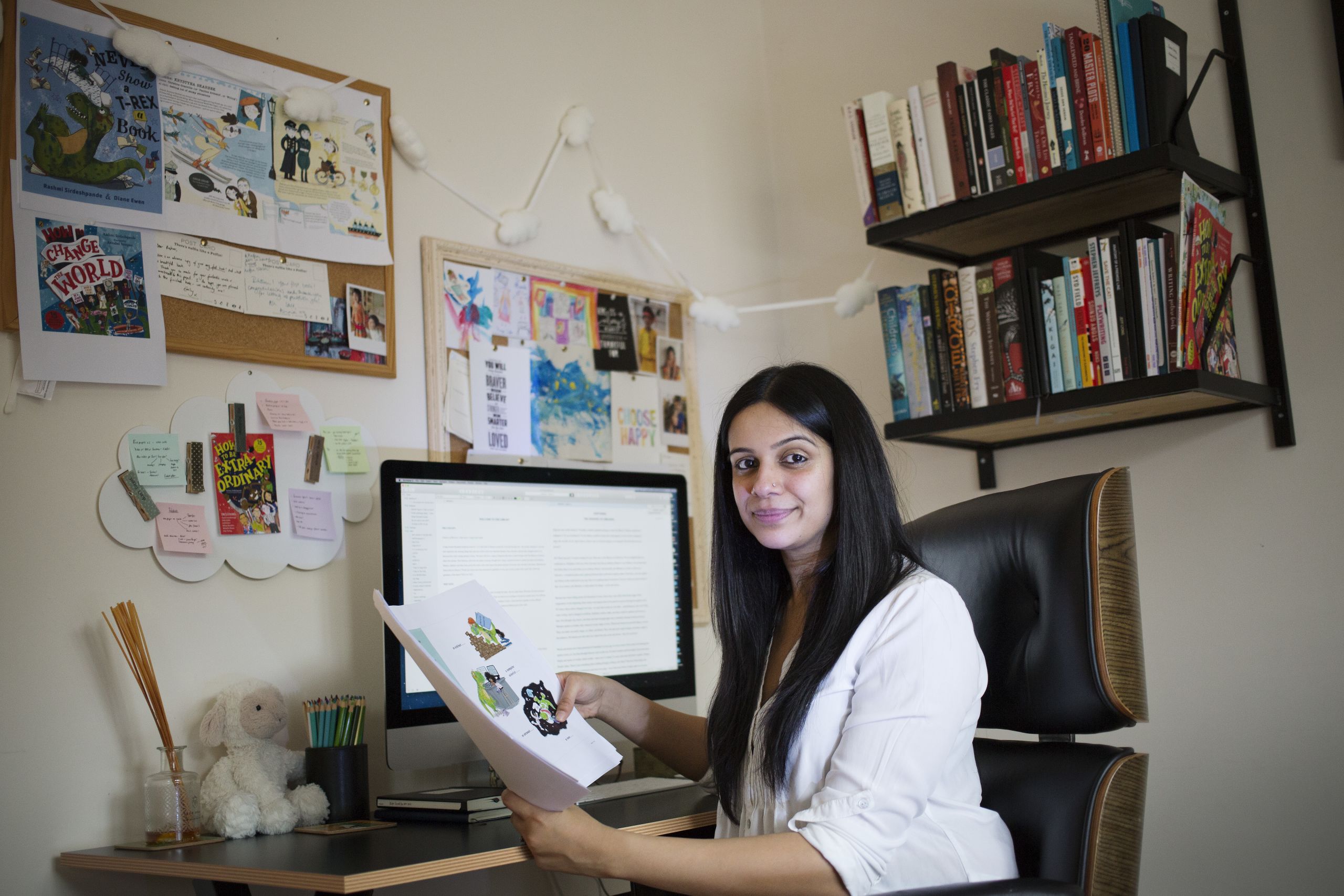 Launched in 2016, our award-winning programme WriteNow aims to find, nurture and publish new writers from communities under-represented on the nation's bookshelves.
WriteNow offers the chance for unpublished writers to attend free regional workshops on how to get published, including one-to-one feedback on their work. The most talented join a year-long mentoring scheme, working with a Penguin editor to develop their book for publication.
So far WriteNow has welcomed 450 writers to nine regional events, and acquired 13 books from 10 writers discovered through the scheme – and counting.
Among these published writers is Rashmi Sirdeshpande, a lawyer turned children's author whose non-fiction book How To Be Extraordinary made her 'an author to watch'. Her fiction picture book debut, Never Show a T-Rex a Book is out this summer.
We spoke to Rashmi at her home in Buckinghamshire to hear about her journey to becoming a published author.
"I just didn't think I was
allowed to be an author.
I didn't see people like
me on the bookshelves."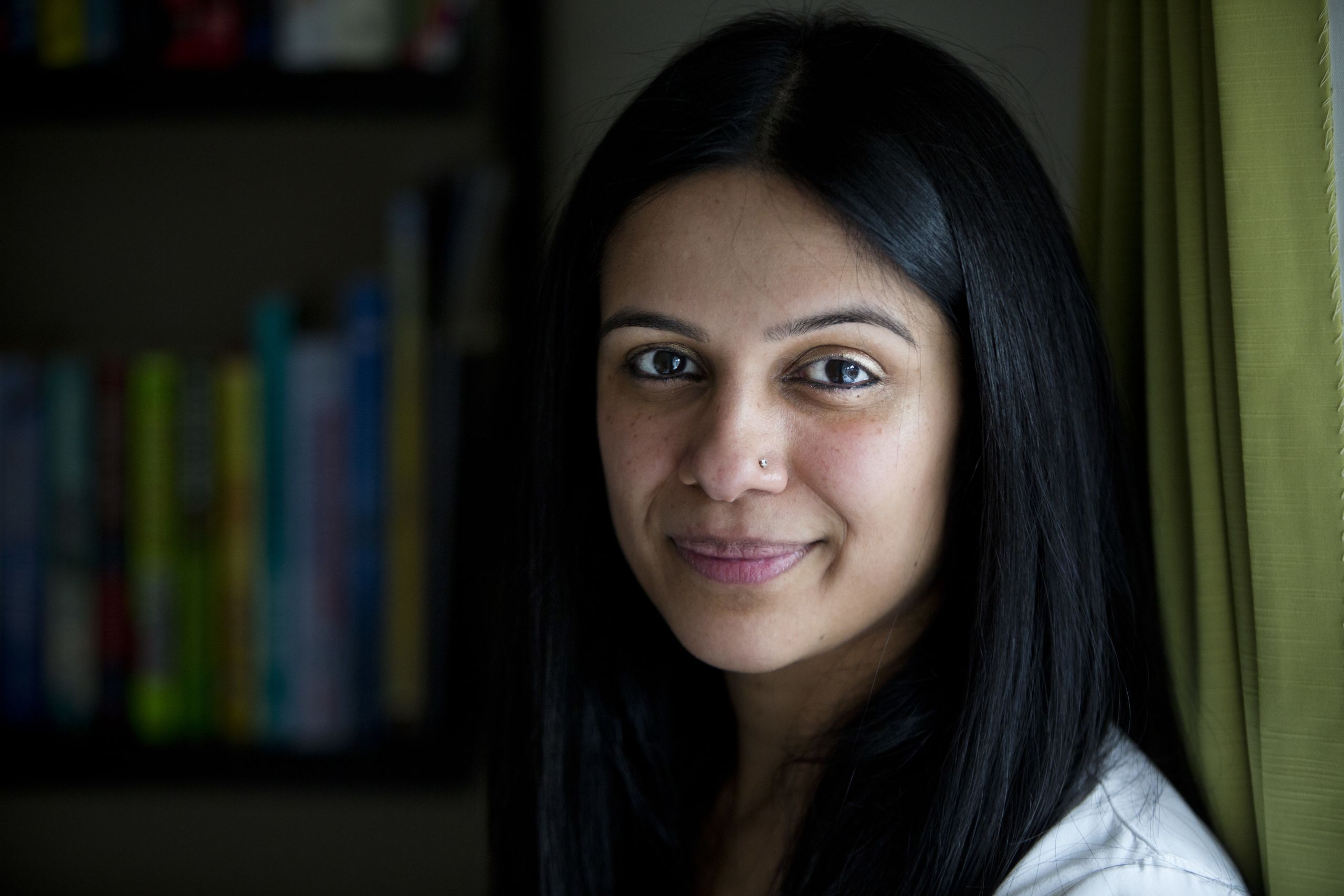 "I've always loved writing. Even as a child I used to write stories, poems, even plays, but then somewhere along the line, I didn't think it was for me."
After school, where she was actively encouraged to nurture her writing talent, she became a lawyer – a job she really enjoyed. But despite that, there was something missing. Feeling unfulfilled, she left her role to find what she was looking for.

It was after she had children and discovered today's children's books, that something re-ignited for her: 'Children's books today are not like the books that I grew up with. Reading them, I was so interested and excited that I felt like I wanted to be writing again, so I started playing with words.'
After a chance refresh of Twitter she calls 'serendipitous', she saw a post promoting WriteNow. She applied with a book written in 20 minutes to meet the deadline. Extraordinarily, that book will be published this summer.
'WriteNow was saying, actually we do want you – yes, we mean you. People like me feeling really vulnerable and full of self-doubt. I needed someone to say that. I needed someone to look at me and say, 'actually I mean you'. And in a rare moment of self confidence, I applied.'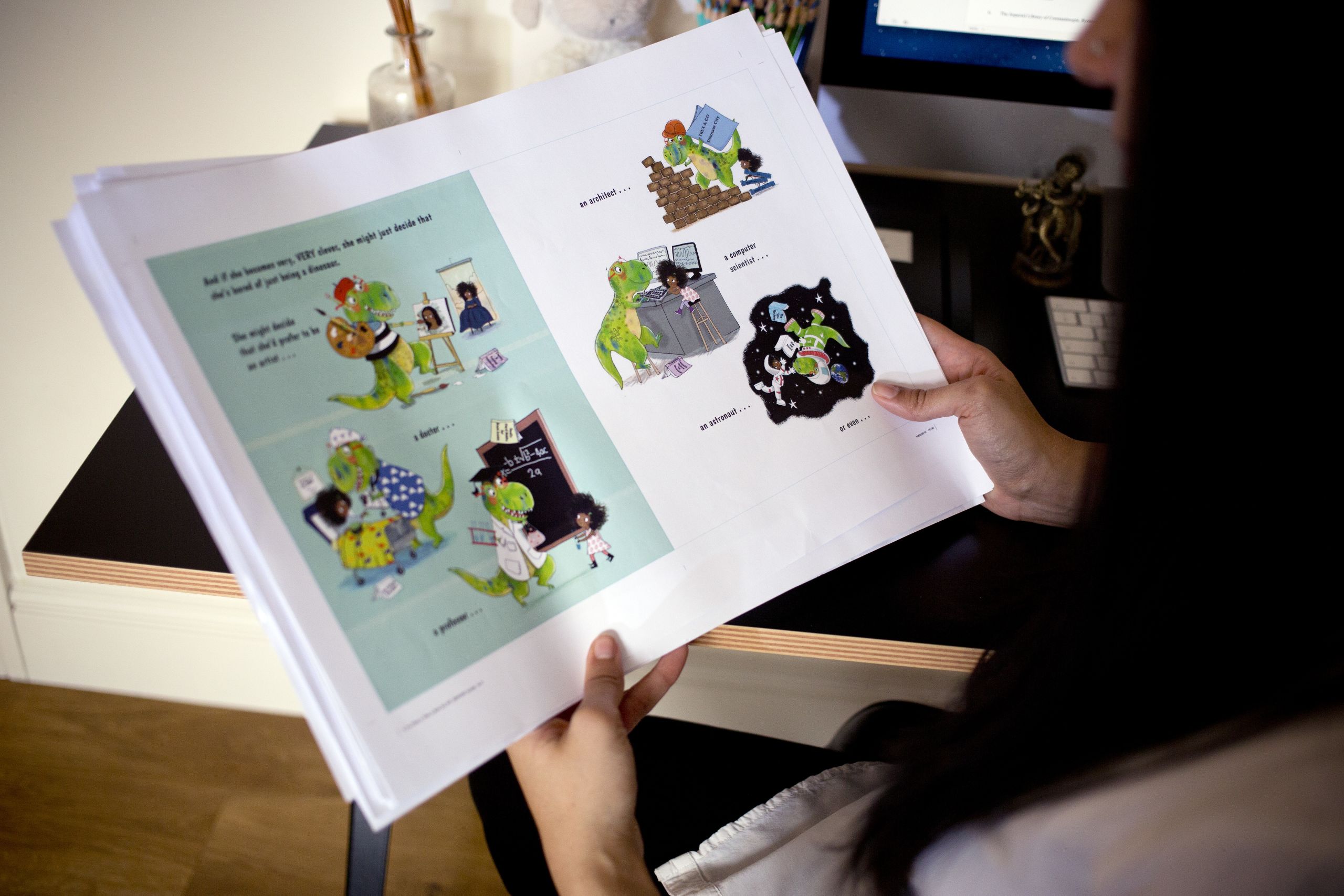 Alongside 100 other writers, Rashmi attended a regional 'how to get published' WriteNow workshop in Newcastle; hearing the best ways to approach agencies - from agents themselves, discussing experiences from WriteNow authors on the publishing process, and meeting the editor that would then go on to be her mentor as she won a place on the year-long programme.

'The book was just a seed but Anna saw it, and to hear someone say that they see something in your work is everything. If you take everything else out of WriteNow, the confidence that it's given me through my mentor Anna is the best. We've made books together and she understands where I'm coming from and all of my little quirky things that I believe and care about because of where I'm from and who I am.'
"I feel like I belong here
and I'm here to stay.
That's huge. I'd never have
imagined myself saying
that a few years ago."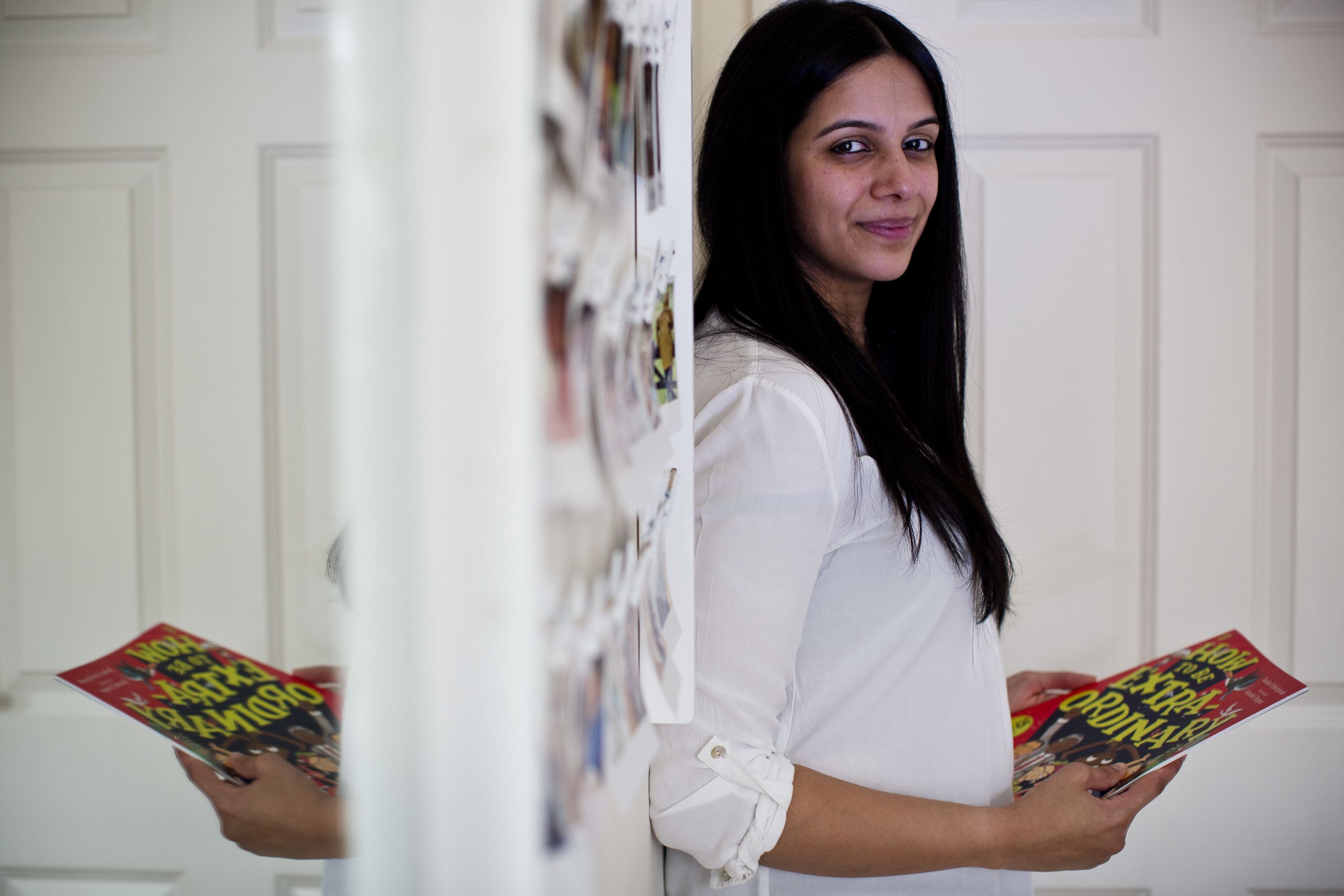 'I really believe that our experiences shape the way we write. You need new writers and WriteNow cuts out the problem of getting enough of those submissions through the door. It goes out to the people in a way that says, "I know so far you might have felt like publishing isn't for you, but we're here to tell you that it is and your voice matters."'
And those experiences – from giving up on writing after school, not believing in her work, to applying to a programme on a whim and having multiple books published. What if she had seen a successful author just like herself when she had been younger?
"I have a postcard from a little girl from one of the schools I've visited and she opens with, 'my name is... and I'm Indian too'. That hasn't got anything to do with the writing, but for her, it meant something to say that she was Indian too. I've kept it on my wall as a reminder for me that it matters."
Applications are open until the end of May for 2020's WriteNow programme.

You can define what it means to be an author.
It starts with just 1,000 words.